Lower Back Pain affects four in five people at some point in their lifetime.
The Good News
"Yoga can help relieve the agony of back pain, a major review of medical evidence found…. yoga was twice as likely to improve the condition than simply doing back exerises and also improved overall physical quality of life" Daily Mail 2017
Amasu's Back Clinic is an opportunity to move your focus away from the pain and have time through discussion and practice to look at the causes and establish a better way of moving throughout your working, living day.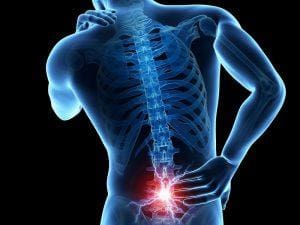 Stress plays a huge part in both the cause of back pain as well as a result of back pain. Yoga is an ancient form of body mind practices created to give rise to a more healthy, harmonious and calm state of life.
"The UK economy is slowly recovering, but the country's workforce is in considerable pain…Almost 31 million days of work were lost last year due to back, neck and muscle problems, according to the Office for National Statistics (ONS)."
Are you living with stress?
Working in an industry where your back is under constant pressure?
Standing for long periods of time?
Sitting for long periods of time?
Does your work require you to crouch down or bend over a lot?
Are you a new or expectant mother?
Dealing with pain is both debilitating and exhausting. Pain management uses energy and can cause stress that can lead to depression. Yoga is a three dimensional resolve as in yoga we are applying equal emphasis on you, physically, mentally and emotionally. Yogic philosophy is to nurture a life of more ease and peace.
More and more people are going to yoga classes because of back pain, often chronic pain that they have been trying to deal with for months sometimes years.
Clients are now being referred by Doctors and Therapists to try yoga.
In my 20 years experience of being a yoga teacher I have seen many students and clients with back issues and I have witnessed enourmous benefits to these people through regualr practice of yoga.
Amasu
Repetitive physical work and or home conditions can really take it's toll on your back.
Lower back pain is often the result of poor posture, weak abdominals which are weakened further by bad posture and disalignment whilst moving and/or being still.
Specific yoga postures will help strengthen the musles in the back as well as the core abdominal muscles. These muscles are essential components of the musular network of the spine which help the skeletal structure of the body correct/ maintain proper upright posture and movement. When the muscularity of the body is well conditioned back pain can be greatly reduced and prevented.
If you have lower back pain it is important that you stretch BUT you need to know the right stretches as some yoga postures can actually excacerbate your condition, for example deep forward bends. If we carefully stretech the hamstrings we can create more freedome of movement in the pelvis which helps to reduce stress across the lower back. All stretching in yoga will increase blood flow which helps with the transportation and of of nutrients in as well as toxins out. Trapped toxins within joints can cause pain and stiffness.
Amasu's Back Clinics (ABC)
What to expect
We will explore body posture, lying, sitting, standing and walking
We will look at unhelpful posture habits
You will learn which yoga postures to avoid
Explore best postures to alleviate back pain
Will work with strengthening the core muscles and using 'bhandas" yogic energy seals for stability.
You will gain greater awareness of your body and how you move
You will have time to relax, de stress and discuss.
You will learn how to use props as aids to your practise. This will include chair based yoga.
By the end of the clinic you will have learned a short sequence of suitable postures and modifications, as well as some breathing exercises that you can take away with you and practice at home.
What clients/students have said
"I've suffered awful back ache/sciatica….and been in terrible pain. I've very limited movement and the littlemovemebent has been painful….
I told Amanda my issue before the class, the class was amazing, her guidance was invaluable. I'm no longer inpain, I'm totally amazed.."
Float Spa Client
"first time I have ever been able to lie in Savasana without back ache…'
The Insight
You do NOT have to do yoga to attend Amasu's Back Clinic – no prior experience of yoga is necessary.
Amasu – Amanda Evans is a former professional dancer, teacher, massage and aromatherapist. She has been teaching bodywork for over 30 years. Currently she is studying 'Yoga Therapy & Mindfulness for Mental Health" at The Minded Institute. In 2016 was an award winner at Kripalu Yoga Centre in Massachusetts, Boston. She has worked with many diverse groups within the community. Her yoga teaching has taken her into yoga studios and city banks in London, hospitals, prisons, schools and retreats. She has travelled to India, Turkey, Macedonia, New York and Europe over the years to both teach, learn and write.
Amasu is founder and director to The Yoga Club Brighton an events and productions yoga collective.