In a session with Rebecca, you may experience working with breath, meditation, yoga based body movement, massage and 'hands off' energy healing. Sessions are tailored to the individual in order to resume balance in the most effective and approachable way.
The intention of each session is to loosen and release any blocked energy that may have accumulated over the course of a period of time.
The benefits of restoring a clear and balanced energy flow are many and can include:
Heightened sensory experience
Feelings of wellbeing and happiness
Reduction in discomfort or pain and accelerated healing
Mental clarity / Releasing of mental fog
Enhanced circulation
Reduction in sinus pain and headaches
Emotional stability / Healing of hormonal imbalances
Increased flexibility
Heightened energy levels / enhanced daily performance

 

Reduction of depression and anxiety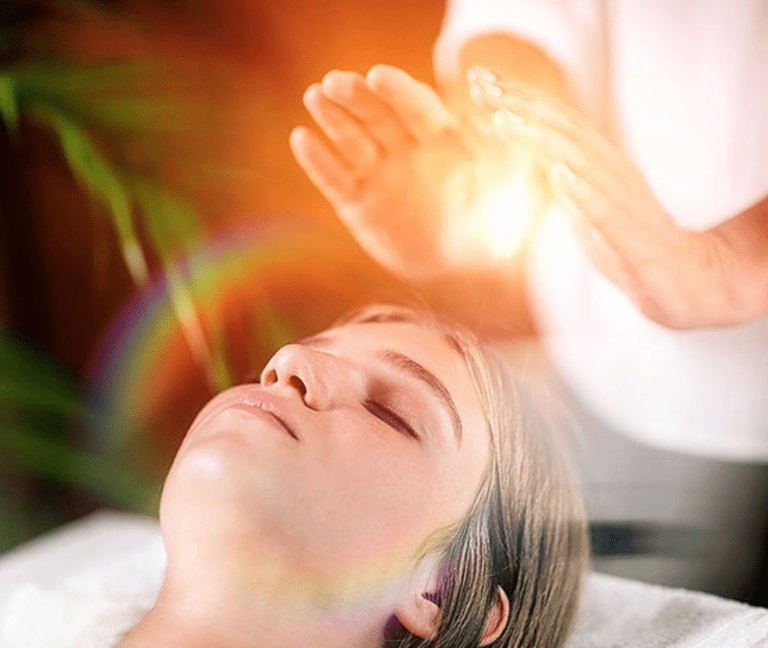 Rebecca is a highly skilled and intuitive Energy Work practitioner and works with clients 1-1 to establish and restore current imbalances. After experiencing a number of health issues herself, Rebecca set about understanding the route cause and over a span of nearly 20 years, has developed a finely tuned practice both for herself and for working with others. Rebecca works with sensitivity and care and is attentive to your needs throughout each session. Your comfort is always …
To find out more or contact Rebecca – please complete your details below.