Massage therapies in Brighton & Hove, East Sussex at The Float Spa come in many different styles & we're open 7 days a week.  Our massages therapists are highly trained and experienced and tailors the massage to your exact needs.
One of our helpful Spa Associates at The Float Spa will be waiting for your booking. 
Whether you are suffering from aches and pains, an injury, or are simply looking to relax and unwind, our massage therapists are on hand to tailor the perfect treatment just for you. Please note only certain therapists are trained in select areas, also some treatments durations are different due to the nature of the massage.
Deep Tissue Massage
Our signature treatment - a targeted treatment for those areas that have been niggling you for some time.
Balinese Massage
A full-body, deep-tissue, holistic treatment that combines acupressure, reflexology, and aromatherapy.
Clinical Massage
Clinical massage therapists have an in-depth understanding of anatomy and extensive training in addressing a wide range of issues, including mental health issues along with general relaxation and aiding recovery from injuries.
Pregnancy Massage
Pregnancy Massage at The Float Spa in Hove includes some lovely deep tissue work all over the body as well as deep stretching into the typically aching areas, such as lower back, neck, shoulders and stiff hips and legs.
Here's what you can expect when you come for a massage at the Float Spa with one of our independent Therapists.  
When you attend a massage appointment at The Float Spa, we offer you some cold water and then take you through to one of our treatment rooms. If it's your first massage appointment, your massage therapist will sit with you and talk through what you would like to achieve from the session and if you have any issues that need addressing or conditions/injuries they need to be aware of.  They will tell you what to expect in terms of how much pressure they'll need to apply to get the result you're looking for and will make you aware if the treatment is likely to be painful.
Once you have talked over everything, the therapist will leave the room so you can get undressed down to you underwear and then lie on the massage couch and cover yourself with a towel. You can put a blanket over yourself too if you feel cold but the rooms are generally kept nice and warm. When the therapist returns, they will knock on the door to ensure you're ready for them and then begin the treatment. 
Depending on your massage
Treatments vary hugely depending on which type of massage you have chosen and some use oils and some don't. None of our massages use strongly scented oils except the aromatherapy one. Depending on the massage treatment you have chosen, some parts of the treatment may be quite intense and involve manipulation or pressure on certain part of the body which may be quite painful but you are welcome, at any time, to tell your massage therapist if it gets too much. 
After the massage treatment, the therapist will leave you to get dressed and then show you into the relaxation area for some sorbet and tea. You may find you feel a little woozy afterwards so it is a good idea to sit for a bit until you feel more yourself again. It is advisable to drink plenty of water after the treatment and avoid exercise for the rest of the day. For some treatments, you may feel a little sore afterwards and even into the next day. This is nothing to worry about but do give us a call if you experience sharp or persistent pain. 
Meet Our Massage Therapists
At The Float Spa in Hove, we have a carefully selected group of massage therapists each with their own unique techniques and experience.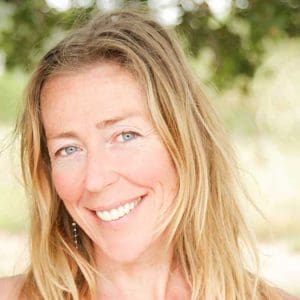 Annemieke has studied and travelled the world over. Living in Asia for seven years in particular grew her awareness of eastern philosophy and natural healing methods. She trained in shiatsu & Ayurveda massage in India and also foot reflexology & …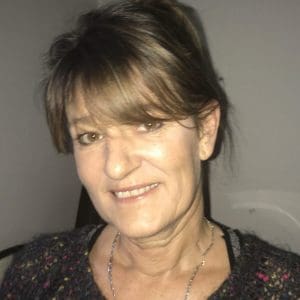 Kat is a Jing Method™ advanced clinical massage therapist. Kat is qualified to treat a range of chronic musculoskeletal pain conditions including low back pain, neck pain, headaches whiplash, RSI fibromyalgia and many other ongoing injury or pain conditions As …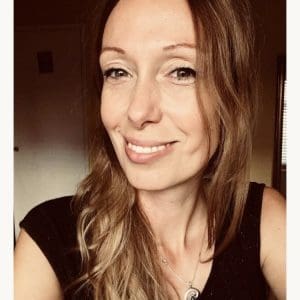 Lisa is a fully qualified advanced clinical remedial therapist and advanced reflexologist with more than 11 years experience. Her expertise is helping people with chronic or acute pain conditions, rehabilitation from injuries, and anyone requiring slow, deep and intuitive bodywork …
Do I have to strip completely naked?
No, we generally ask people to strip down to their underwear to receive their massage treatment and then you can cover yourself with a towel and the therapist will uncover the various parts of your body they need to work on. 
Depending on which sort of massage you choose, some parts of the treatment may be a little painful but don't be afraid to let the therapist know if something is too intense. 
What sort of massage should I have?
If you are unsure which type of massage would best suit what you want to achieve or the ailment you would like to address, please feel free to speak to one of our team who are all highly trained in our various therapies and they can advise you on the most appropriate one for your needs. 
Can I have a massage while pregnant?
Many pregnant people find massage very beneficial and we offer specialised pregnancy massage for this purpose. 
Will I be able to talk during the massage?
You can talk as much or as little as you like during the treatment. Our therapists will gladly talk with you but generally remain quiet during the treatment to help you relax and only speak to let you know what is going on or to ask you to reposition yourself. 
I have concerns because I'm very self-conscious of my body.
Our therapists treat every type of body and there is nothing they haven't seen. They also cover you completely with a towel and only uncover the parts of the body they are working on before covering it back up again. 
Can I request a male/female massage therapist?
You are welcome to choose which ever of our massage therapists you like when you are booking your treatment. 
Will I feel sore after my treatment?
Some massage treatments may leave you feeling a little sore afterwards but this should pass quickly. 
Is there anything I should do after the massage?
It's best to avoid exercise after a massage and drink plenty of water.