Pregnancy Massage in Hove
During pregnancy the expression 'aches and pains' can take on whole new meaning and 'stresses and strains' are not only mental but become physical and emotional too. Literally walking around Hove carrying another person full time certainly takes its toll on the body and the associated worries and hormonal changes mean it can be an incredibly stressful time. Pregnancy massage can provide relief from the physical aches in the back, legs, hips, shoulders and neck typically associated with the later stages of pregnancy while also relieving stress to help mums to relax and sleep better.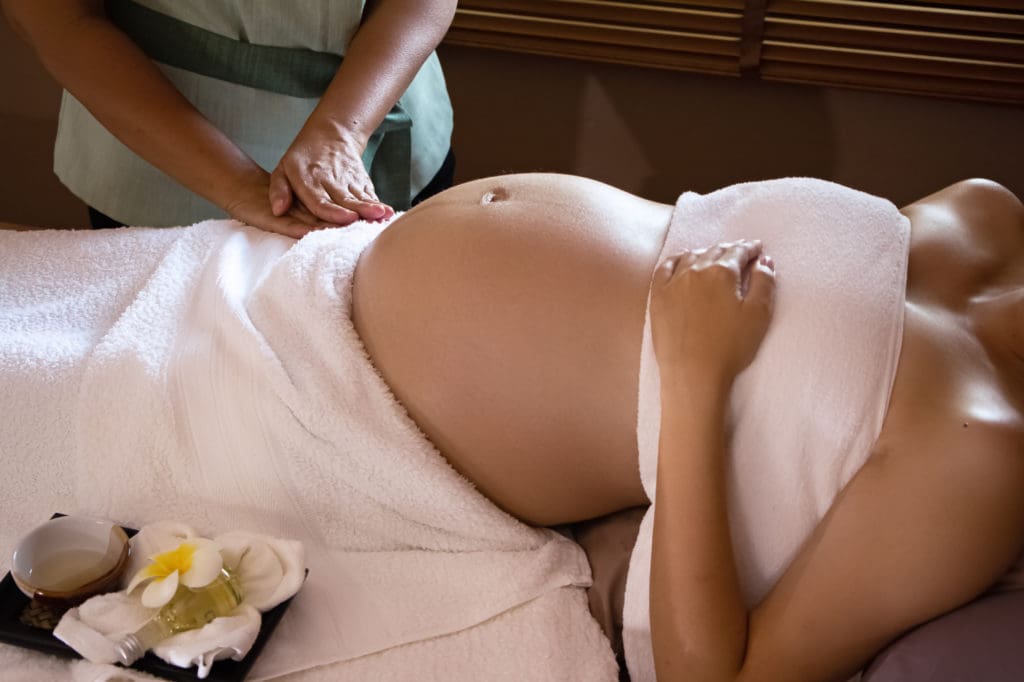 Pregnancy massage works in very much the same way as other forms of massage except there are extra considerations to keep in mind such as not lying on your belly and the massage therapist will primary focus on areas which can ache during pregnancy. They use pressure and strokes on the tight muscles to relax them and break down 'knots' which improves blood flow and allows the muscles to move more freely. This alleviates the aches and makes it easy for the expectant mothers to get comfortable. Releasing tension in muscles also helps blood flow which can help with headaches and help remove toxins from the body as well as stimulating the limbic system which supports the immune system benefitting both mother and baby.
Other than the muscular pains caused by pregnancy, there are other things pregnancy massage can help with:
Anxiety and depression – massage releases feel good hormones like oxytocin and serotonin which combat these kinds of mental health issues.
Stress – similarly, massage promotes relaxation in the mind as well as the body so can give pregnant women a lovely break from their worries.
Nausea and heartburn – some expectant mothers find pregnancy massage makes them feel less nauseous and relieves heartburn but other find it makes these things feel worse so please alert your massage therapist if you notice a worsening of these symptoms.
Oedema (fluid retention) – because massage improves blood flow, it can relieve oedema and swelling in the feet and ankles.
Sleep problems – massage improves sleep by relaxing muscles to allow mothers to get comfortable but also promotes relaxation in general so people often find it easier to sleep after a massage. 
What to Expect from Pregnancy Massage
When you come for your pregnancy massage at The Float Spa, the massage therapist will ask you what your main concerns are so they can focus on those areas. Once they've established the best course of action to take, they leave you to get undressed and get comfortable lying on your side. They begin the massage by gently relaxing the muscles before moving on to firmer strokes to relieve built up tension and tightness. Some of the firmer strokes may be a little painful but you should let your therapist know immediately if you experience excessive discomfort or any unexpected pain or other symptoms. You should leave feeling deeply relaxed with fewer aches and pains and an overall feeling of wellbeing.
If you would like anymore information about pregnancy Massage at The Float Spa in Hove, call 01273 933680 or click the button below to book your session.