It's that time of year when people start thinking about what they'd like to achieve going forward. People make New Year's resolutions and tell themselves that this is going to be the year they do those things they've been saying they were going to do for ages.  The problem with this is the things they plan to do are often too big to do all at once and they haven't got anything to measure their progress by so they get dispirited and give up.  Setting goals isn't just something people do in business.  It's a really helpful way to do the things you really want to do in your life and it can help overcome these difficulties.
Why Set Goals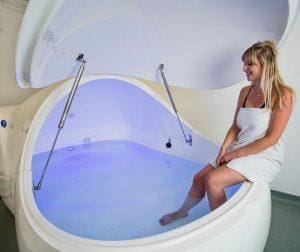 When you set a definite goal rather than just saying 'I'd like to do this thing this year', you can work out a plan to help you achieve and then measure your progress towards the end goal.  For example, instead of saying 'I want to look slimmer this year', you could say 'I'd like to reduce my waist size by four inches by the time the kids break up for the summer holiday'.  Then you can set yourself monthly targets, devise a plan to help you achieve them and monitor your progress to keep yourself on track.
Think Big and Broad
The only problem when you start talking about goals is that people tend to start being 'realistic'. It's not really realistic though. It's pessimistic.  They think of goals as things that can be achieved in a short space of time fairly easily.  That's why it's important to think big when you're thinking about your goals for the year.  Don't be afraid to dream and think big.  Similarly, don't forget about the small but significant things you'd like to do in the year like getting back in touch with an old friend or trying new food.  If you start by writing down every goal you have, both big and small, you can then prioritise them into the ones which are closest to your heart.
Break it Down
Once you've got your most important goals, it's a good idea to think about why they're important to you. This is great for motivation. Keep your reasons for having these goals in mind when you start formulating a plan to achieve these goals. Take each one in turn and work out what steps you can take to move you towards achieving it.  They can be really small things even if you want to change something really big like embarking on a new career.  You could, theoretically, start researching local careers advisors or contacting people in careers you are interested in to ask them about their jobs. Give yourself a time frame for each step and have a clear idea of where you want each step to lead.
We've done really well through setting goals at The Float Spa and plenty of our team have tried it in their personal lives too.  Although we can't coach you through achieving your goals this year, we can certainly help you relax and clear your mind so you can focus on really doing the things you want to do with your life.  If you would like to try some yoga, floatation, an infrared sauna session or a massage to help you do these things, please call 01273 933 680.