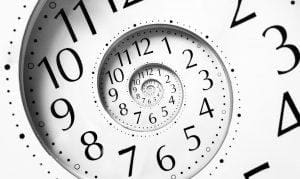 A very common question asked at The Float Spa – what do you think the best time to float is?
Firstly everyone is very different, some people are more alert and awake in the morning, others in the evening. For me I am certainly an evening person, that being said I have floated at pretty much every hour of the day and always see huge benefits. I try to float when I have time, preferring not to rush and being able to allow a little time afterwards to recoup and rejuvenate.
There are certain things to consider:
First thing in the morning. Beginning the day with a relaxing float is a good way to set the tone for the rest of the day. If you begin your day with a calm mind, you can face any stress or difficulty later on.
During lunch. The middle of the day can be a good time to have regular floats, but it is also a great chance to practice relaxing when stressed. Dealing with stress during a break allows one to take care of problems and get into a healthy mindset before those problems get any worse.
End of work. By closing a workday with a time of floating, you can put a physical and mental separation between work and home, letting go of all the stresses of the day. This allows you to have a better quality of time with your family, as well as better mental and emotional health.
During the weekend. When you know your stress levels are already reduced, it's a good time to recharge those batteries to help to prepare you for the week ahead.
For more information about floating.