Reduce stress sick days for a healthier workforce & business in Brighton & Hove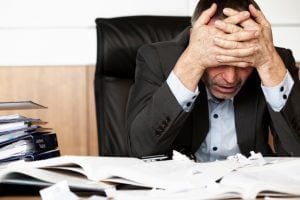 Did you know that the average employee diagnosed with stress takes 23 stress-related sick days per year? Yes, 23! That's almost 2 every month. By offering stress therapy to your employees you could reduce this to improve profitability and promote a happy, healthier workforce.
A new unique type of therapy proven to reduce stress-related symptoms is helping people up and down the country to reduce levels of stress. This therapy is called floating.
Floating is a practice where you float effortlessly in a pod filled with Epsom salt water. Without constant distractions from the world around you, your body lowers its levels of cortisol and your brain releases extra dopamine and endorphins – all of which equate to reduced stress. Your muscles, joints and bones take a well-deserved break. Your spine lengthens an inch. Chronic pain is relieved. Your mind becomes still. Your body suddenly has loads of extra resources, which allows it to focus on things like healing and resting. The stress simply floats away.
Discount for your employees – Your staff will love you for it!
If you are interested in helping reduce stress related sick days and promoting the benefits of a healthy work-life balance to your employees we would be happy to discuss an exclusive discount for your employees and will offer £20 off first float experiences (£45 usually £65).
Take a look at www.thefloatspa.co.uk/why-float