Yoga For Menopause in Hove
This Yoga class especially designed for women approaching the menopause or in the perimenopausal stage utilises different postures to stimulate the endocrine system and relax the nervous system to alleviate the troublesome symptoms of the menopause or help prepare the body for this phase of life.
Because many women don't like the idea of hormone replacement therapy (HRT) or are worried about possible side effects, many are looking for more natural ways to make the menopause less bothersome. This yoga class is helpful because it addresses many of the different symptoms through various poses and relaxation techniques.
Each week, the class will take you through yoga postures designed to stimulate and support the endocrine system by increasingly blood flow to and massaging the glands that trigger the production of the hormones which become unbalanced during the menopause. Helping these glands to work more effectively regulates the hormones which create the problems during the menopause as it's the fluctuating levels of oestrogen and progesterone which cause the following issues:
Headaches
Anxiety/irritability
Insomnia
Hot flushes and night sweats
Memory loss and problems with concentration
Depression
Fatigue
Irregular periods
Our yoga for the menopause class combines postures to regulate hormone production with strengthening poses to help bone density and restorative poses to help calm and support the nervous system. This helps to lessen the above symptoms and leave you in a relaxed and happy state to better cope with the menopause.
Not only does this class help to make the physical and mental symptoms of the menopause easier to cope with, it also offers a sense of empowerment and a supportive community to help with the emotional side of things. With all these elements, these classes are a great way to feel good about this sometimes difficult time of life.
Brand new menopause yoga course coming very soon – register your interest by emailing hello@thefloatspa.co.uk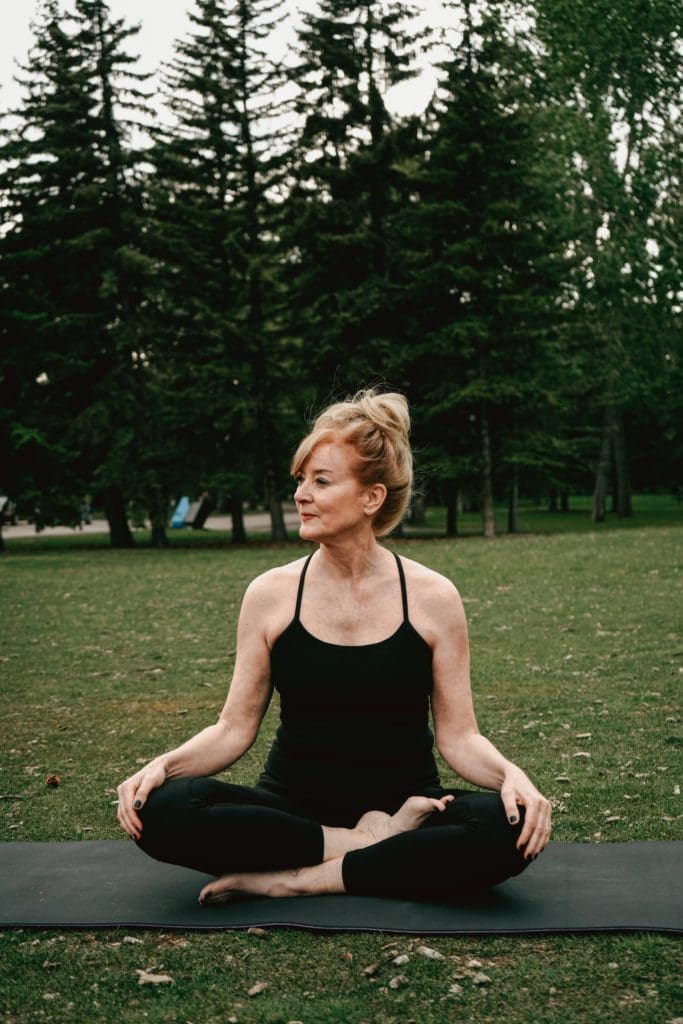 Other yoga classes you might also be interested in.