So at this time of year I tend to find myself traipsing bin bags to the charity shops and selling my surplus hoards of Yoga leggings on eBay. Once those trees start budding I'm in Spring Cleaning mode!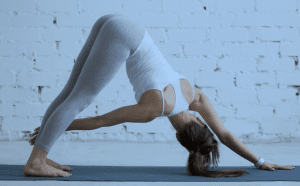 I have been thinking deeply about the health of my body recently. During the past I have had to take bouts of long term medication which is great at getting you better, however there is always a compromise. How do we get those residues out?
Just under a year ago I 'brokeup' with my beloved Diet Coke. I know, how can  a yoga teacher be drinking at least one can per day? Now I'm in my early thirties, I want to start to really look after my body. Why did I come to this conclusion only now? I am so utterly bored of being tired and lethargic all of the time and of suffering with endless headaches. I sleep well, I do yoga everyday, I workout blah blah… Something still doesn't feel right inside. Recently I started going to see an Ayurvedic Practitioner in the hopes of feeling clear headed and energised. The first thing I have to do though is clear all the toxins and bad stuff out of my system. I'm a pretty healthy gal and still there is a whole load of nasty to get out of my body. Sure,
detoxing means cutting things out but it doesn't have to be crazy. Unfortunately I have been told to cut out peanuts. Which is my favorite thing to eat straight from a jar and in copious amounts. Yup PB! It's gone from the cupboard like my beloved Diet Coke in the hopes of feeling better! Fingers crossed.
Why do we always put ourselves at the bottom of the list? So many people I know leave it until something goes wrong in their body to take care of themselves! There are a few tips I can give you from my own experience..
–  Clear out the clutter (mentally or physically)
–  Get a regular massage (I'm seeing some of the amazing girls at the Float Spa to help me get thosetoxins out of my muscles
–  Get yourself in a float! Deprive the senses and let the Epsom salts start to detox your body
–  Get to yoga. Indulge in nurturing restorative and Yin Practices and get moving in Vinaysa classesto build some heat in your practice.
–  Take a look at your diet. Don't jump right in and take everything you love away. Start to thinkabout how your body and mood reacts to certain foods. That way you might find a culprit in your diet stopping you from working on'all systems go' Green juices and Turmeric area great addition to your diet. It's not always about taking away.