Biodynamic Craniosacal in Hove
The gentle approach to this work involves a process of a 'settling' and chat at the beginning of each session, to sense into where the client is 'at', and what they feel they may need. Anita will then invite the client to the table to support them to feel deeply relaxed and still, as she works to support the body to 'let go'. This is achieved through gentle, skilled, light touch as she mindfully 'listens in' to the subtle rhythms within the body, orienting toward the expression of innate health in the body – allowing stillness to rise and deep healing to emerge from within. Ultimately, this natural healing modality is a relaxing and invigorating experience which can create more space in the persons body to feel more balanced, happier, freer and calm.
Craniosacral therapy is known to be highly effective in processing and freeing yourself from symptoms such as anxiety, stress, insomnia, birth trauma, unprocessed childhood trauma, academic pressure, tinnitus, exhaustion and fatigue, headaches and migraines, post traumatic shock and emotional stress, amongst other conditions. Craniosacral therapy is a profound and gentle therapy that works with the whole person and their story, to enable you to feel happier, healthier, and freer. Please visit Anita's website at www.craniospace.co.uk to understand more about this deeply enriching and embodied work.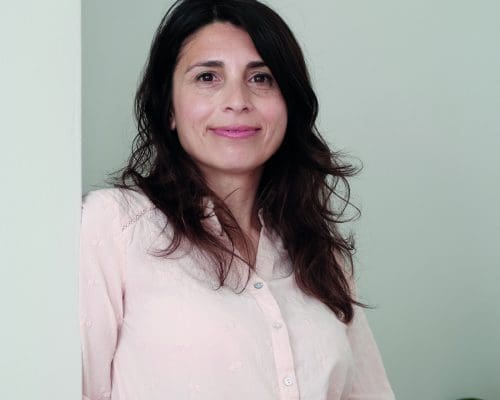 Anita Cassetta is a highly skilled Biodynamic Craniosacral Therapist who practices with babies, babies and mothers, children and adults. Anita's work prioritises a feeling of safety and trust in the client relationship, as she works intuitively with the body to support innate health and healing. Mindful contact is negotiated throughout each session, as Anita works to address healing by tuning in to the needs of the body, working to recalibrate subtle rhythms and orient the …
To find out more or contact Anita – please complete your details below.