Balinese Massage Therapy in Hove
A Balinese massage is a full-body, deep-tissue, holistic treatment that combines acupressure, reflexology, and aromatherapy. 
During a Balinese Massage pushing techniques predominate, working very deeply to break down tensely knotted tissue as well as long strokes to stimulate circulation and ease muscular and joint pain bringing a sense of wellbeing, calm and deep relaxation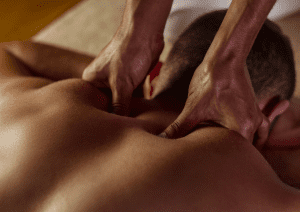 This is an ancient system of healing that aims to maintain the health of body, mind and
spirit, alleviating traumas affecting the soul and restoring the harmony of the physical body.
The main benefits are:
Deep relaxation and reduction of anxiety
Release of emotional blocks
Increase in vital energy and self-healing ability
What is it Good For?
Stress can lead to imbalances within many areas of the body's systems. Massage helps to reduce this stress and therefore leads to the rebalancing of the body. This, in turn, contributes to improvement in the function of all major body systems. This can be strongly therapeutic and can have a beneficial effect on the body's circulation and lymphatic system by releasing its regenerative and self-healing powers.
A treatment will last one hour enough to leave you feeling relaxed, refreshed, rejuvenated and re-energised. 
Common conditions which have been helped by Balinese massage:
Balinese massage aims to help with a wide range of ailments, including migraine, muscle and joint pain, sleep disorder, stress, anxiety, or depression, as well as allergies and breathing problems such as asthma.